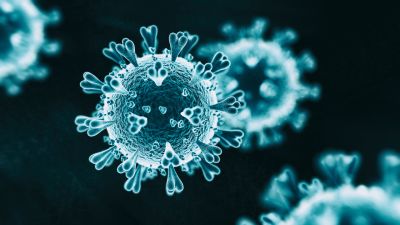 This page is the primary resource for everyone at RICHARDS Truck Driving School to obtain information in regards to government mandated COVID-19 requirements.
A policy has been mandated by the Ministry of Training Colleges and Universities and the Office of Chief Medical Officer of Health on all educational institutions to require COVID-19 vaccination policies.
 
In order to register at the school for any courses all individuals must provide:
Proof of receiving the full dose of a World Health Organization approved COVID-19 vaccine at least 14 days ago.

OR
Signed, verifiable declaration of having completed a rapid antigen test showing a negative result within the last 7 days.

OR
Submit to once per week rapid antigen testing here at the school while training on-campus.
In addition to this, all COVID-19 preventative measures such as masks, health screening, social distancing, frequent disinfection and capacity limits remain in place.
Before each appointment please complete the screening form below and only attend if you are given the green "
Good to Go

" result: COVID-19 Screening Form

(cache)

If you have any of the below symptoms, do NOT come to school:
difficulty breathing
chest pain
confusion or disorientation
loss of consciousness
fever above 37.8 degrees celsius
chills
cough
sore throat
difficulty swallowing
runny, stuffy or congested nose
loss of sense of taste
pink eye
headache
nausea, diarrhea or stomach pain
muscle aches
extreme fatigue
loss of sense of balance
If you are experiencing any of the above symptoms, contact the school immediately and we will accommodate you however we can.

Face masks are required to be worn by staff, students and visitors at all times.
We ask that all staff, students and visitors maintain a minimum of 2 meter social distancing between individuals.  Desks and the office areas will be marked to show the required buffer distance.
All students, staff and visitors should expect to be temperature checked upon arrival at the school, anyone with 37.8 Celsius or higher fever will be asked to not enter, self isolate and be provided the telephone number for TeleHealth Ontario and the address for the Ontario COVID-19 Website.
Students are able to obtain their own Personal Protective Equipment or purchase it at the school as necessary. We also provide rapid antigen testing on-site by appointment only.
You can request an appointment by email, phone or click here.Make an Appointment